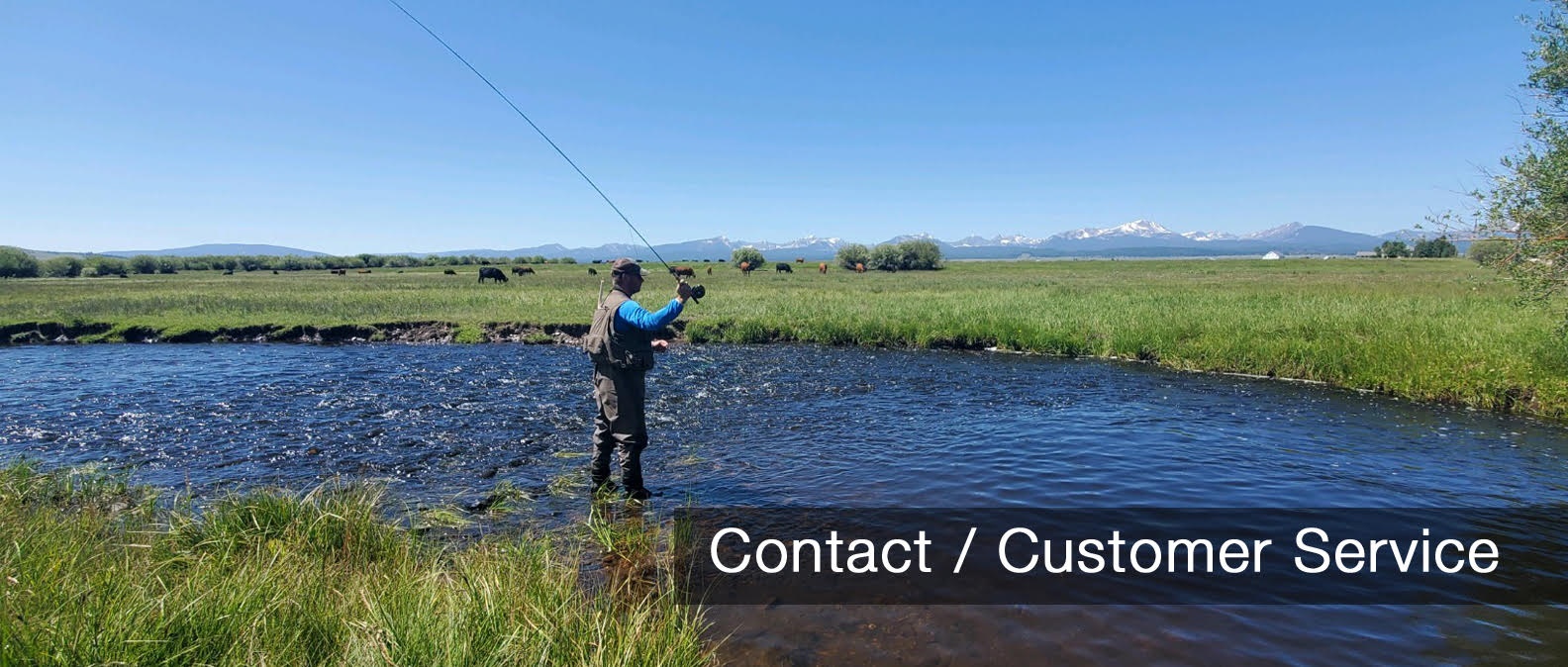 Contact Us
Please feel free to contact us if you have any questions about One-Pfoot products.
One-Pfoot
C/O Joe and Jamie Burg
6189 Royalton Center Road
Akron, NY 14001
Email: [email protected]
Ordering and Payment Policy
Please make your order by email at [email protected]
We will confirm the total due for products as well as shipping & handling before finalizing your order.
We accept payment by personal check and money order. We also accept PayPal.
We will ship orders after your funds have cleared our bank account. And while we should be able to ship most orders within two (2) business days of clearance of your payment, there will be times when we won't be able to do so. We'll provide an estimated shipping date at the time we confirm the total due for your order. We'll also confirm by email when we have shipped your order.
International Orders
Customs:
The buyer is responsible for tariffs, duties, VAT, and customs fees. Our prices and shipping fees do not include these fees. We have no means to estimate what customs fees will be so please check with your country's Customs Office. We will declare the actual cost for your order. Please do not ask us to report a lower value for customs or tax purposes.
Please note that we cannot guarantee the delivery time for orders shipped outside the United State because of delays in the order clearing customs.
One-Pfoot.com reserves the right not to ship any order to a country when we believe there is a risk for fraud or that the order appears to be fraudulent.
Shipping and Handling
Domestic Shipping:
We will confirm total shipping & handling costs before we finalize your order.
International Orders:
Our rates for international shipment vary significantly according to the destination and total weight and size. We will confirm total shipping & handling costs before we finalize your order.
Product Availability
Please note some products may require special order and may not be available in quantities ordered. We reserve the right to change the availability status of a product without notice.
We reserve the right to reject any order you place with us, and/or to limit quantities on any order, terminate accounts and/or cancel orders in our discretion. If we reject your order, we will attempt to notify you using the e-mail address you gave us when you placed the order. We also reserve the right to limit or prohibit sales to dealers.
Sales Tax
Because our business is located in New York, we are required to charge NY state sales tax on orders shipped to New York addresses. Please note the tax is calculated on the total order cost, including shipping and handling.
Return Policy
One-Pfoot Parts:
All new One-Pfoot parts are returnable within 30 days of ORDERING for exchange or refund of the purchase price less any shipping charges. Conditions of refund follow: 1) The parts are in new, unmounted condition 2) All packaging, manuals or instructions sheets are returned.
You should expect to receive your refund within three weeks of giving your package to the return shipper, however, in many cases, you will receive a refund more quickly. This time period includes the transit time for us to receive your return from the shipper
(1 to 5 business days), the time it takes us to process your return once we receive it
(1 to 3 business days), and the time it takes your bank to process our refund request
(5 to 10 business days).
Please return the order, with postage and insurance paid by the customer, to:
One-Pfoot
C/O Joe and Jamie Burg
6189 Royalton Center Road
Akron, NY 14001
Reels
All reels that we sell are USED and previously owned, even Mint Condition reels. They are sold AS IS and do not carry a return privilege. They do not carry a warranty, express or implied, but are accurately described. All sales are FINAL. If you have any questions regarding the reel, please ask them before purchasing.
Privacy Policy
All contact information, including email address, telephone number, mailing address, etc., which is provided by the buyer is used solely for the purpose of completing an order. This includes information regarding gift recipients. Financial information, including account number, security code, and billing address, etc., is also used solely for completing an order.