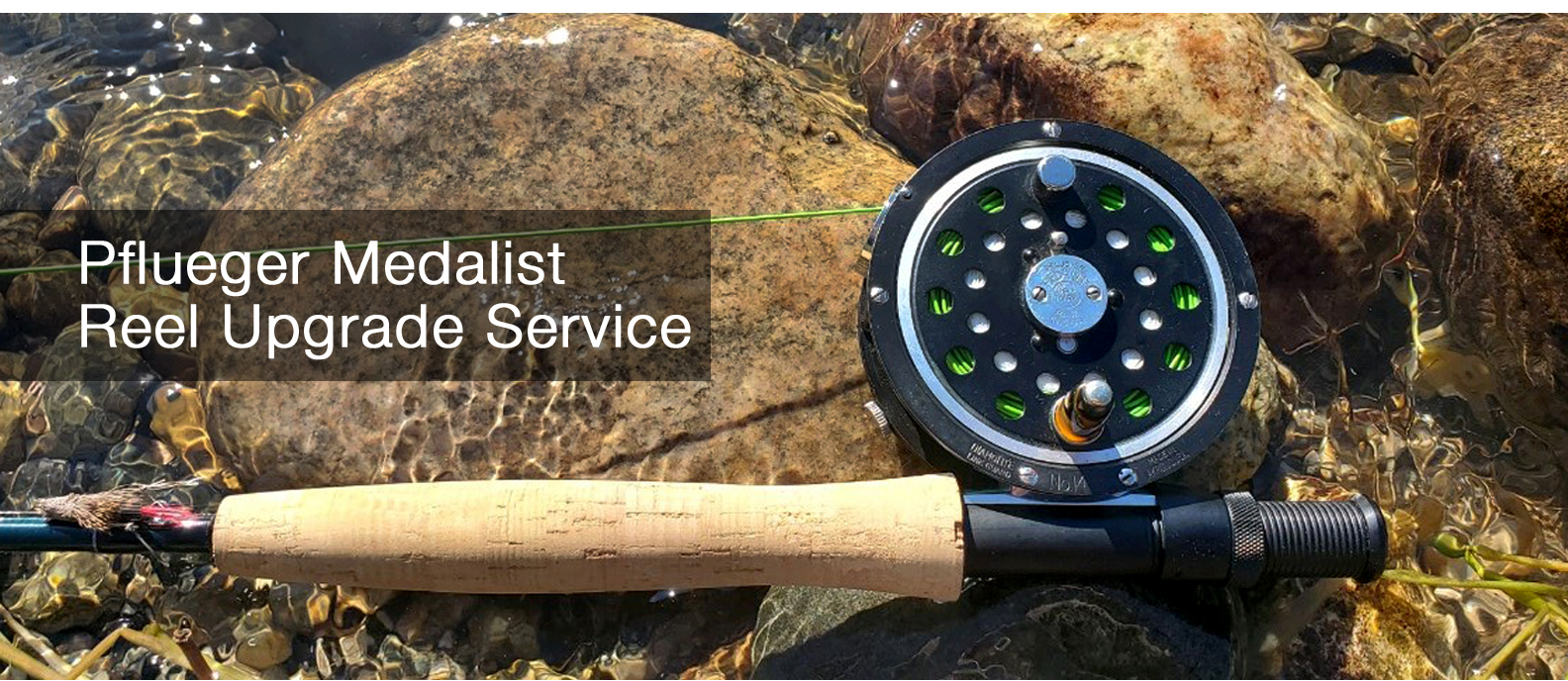 Upgrade your Pflueger Medalist Reel Today!
One-Pfoot can also upgrade your Medalist with all our precision, handcrafted One-Pfoot parts.
Our talented craftsman carefully…
Disassemble the reel, clean up the spool and housing
Upgrade the internal components to One-Pfoot specifications
In the housing, we replace the plastic drag plate with your choice of:
Hard Anodized Aluminum
Electroless Nickel plated steel
Internal springs showing fatigue will be upgraded to stainless steel wire springs
We remove the original drag adjustment screw and install a polished stainless steel One-Pfoot screw
Original foot is removed and replaced with a new One-Pfoot foot that can be fitted with modern fly rods
Polished stainless steel line guide is installed
Original pillars replaced with our black anodized One-Pfoot sculpted pillars
On the spool, we replace the old plastic spool cover with a new polished Aluminum One-Pfoot cover
Add your choice of counterweight
Upgrade the original handle with choice of:
Cream
Butterscotch
Swirltext
After all upgrades are complete, we hone and lubricate all rotating components, re-assemble and fully test your NEW reel. Then carefully packaged and returned to you for many more generations to come.
When you're ready to have your Pflueger Medalist upgraded by One-Pfoot Email us to get on the schedule.
***For those who don't have Medalist, we sell fully upgraded One-Pfoot Medalist. Contact us for availability.